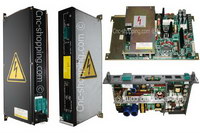 Buy online FANUC Power supply board for CNC Controller fitted with Fanuc. In Stock, Tested with warranty, ready for immediate shipping.
Cnc-shopping is offering
FANUC Power supply units
and Fanuc input unit as
brand new
or
refurbished
conditions dependant the stock availability. Fanuc power supply board for various Fanuc controls such as
Fanuc 0
(
0A, AB, 0C, 0M, 0T
),
Fanuc 3, Fanuc 6, Fanuc 10, Fanuc 11, Fanuc 15, Fanuc 16, Fanuc 18, Fanuc 20, Fanuc 21
. All of our power supplies pcb are
tested
before each shipping and comes with a
full warranty
. Browse below all of our Fanuc power supply units and stock availability.
A14B-0061-B001

In Stock

Immediate shipment

Starting at €800.00 €800.00

A14B-0061-B002

In Stock

Immediate shipment

Starting at €720.00 €720.00

A14B-0061-B101 Fanuc Power Supply Unit

Out of stock

Out of stock

Starting at €980.00 €980.00

A14B-0061-B102 FANUC 6 Input Unit

In Stock

Immediate shipment

Starting at €450.00 €450.00

A14B-0061-B103 Fanuc 6 Input Unit

In Stock

Immediate shipment

Starting at €70.00 €70.00

A14B-0061-B104 Fanuc Input Unit (D/E Servo 40A)

In Stock

Available in 5 to 8 days

Starting at €450.00 €450.00

A14B-0061-B106 Fanuc Input Unit DOM Servo 30A

In Stock

Shipment within 3 days

A14B-0061-B107 Fanuc Power Supply Unit

In Stock

Shipment within 3 days

A14B-0061-B108 Fanuc Input Unit D/E Servo 40A

In Stock

Shipment within 3 days

A14B-0067-B001 Fanuc 3 Power Supply PSU

Out of stock

Available in 5 to 8 days

Starting at €850.00 €850.00