NUM 1060 Interface module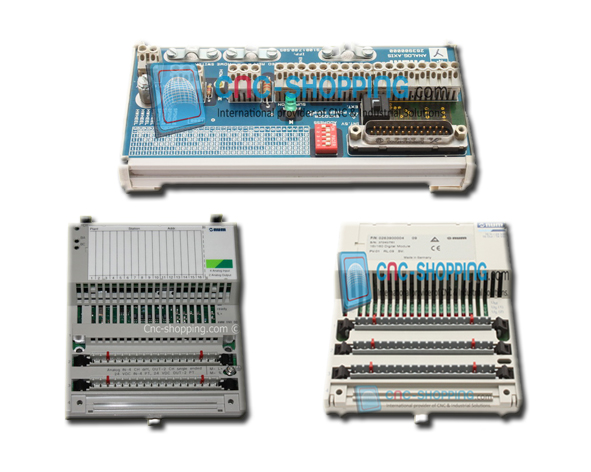 Check out the NUM 1060 Spares parts on CNC-Shopping website. Find NUM 1060 Relay module, NUM 1060 Interface module and also NUM 1060 I/O module (analog or digital) for yoru CNC Machine-Tools.
Among those NUM 1060 Parts, you will be able to check price and availability in real time
All of the NUM 1060 products are cleaned prior to shipping, fully tested on NUM test rigs and comes with a warranty.
NUM 0263900000 Axis module NUM 1060

Out of stock

Immediate shipment

Starting at €100.00 €100.00

NUM 0263900003 16I Digital Module

In Stock

Immediate shipment

Starting at €650.00 €650.00

NUM 0263900004 NUM 1060 16I/16O Interface Module

In Stock

Shipment within 3 days

Starting at €780.00 €780.00

NUM 0263900005 Relay Module 8I/8O

Out of stock

Available in 5 to 8 days

Starting at €790.00 €790.00

NUM 0263900014 Module 32 Inputs 24VDC Momentum

Out of stock

Out of stock

Starting at €700.00 €700.00

NUM 0263900016 Module 32 Outputs 24VDC Momentum

Out of stock

Out of stock

Starting at €700.00 €700.00

NUM 0263900020 Analog. Module 4I/2O

Out of stock

Out of stock

NUM 1060 Interface 32E NUM 26390001C

In Stock

Immediate shipment

Starting at €100.00 €100.00

NUM 943113/25 Axis control module Weidmuller

In Stock

Immediate shipment

Starting at €60.00 €60.00

NUM RELAY Output 24S 263900002A

In Stock

Immediate shipment

Starting at €150.00 €150.00