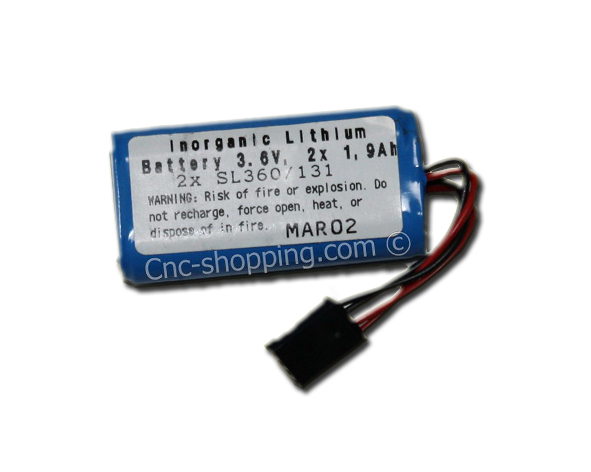 CNC-Shopping.co.uk is offering you a range of CNC NUM 1060 batteries, check online stock availability, prices, warranty type and period.
If you do not find your NUM 1060 battery reference or the manufacturer reference of your battery that you are looking for, please feel free to contact us and we will help you to find the battery that you need.
Standard exchange service are also offered on our e-store : send us your Num 1060 defective part and we will replace your part like for like. Only CNC NUM 1060 parts that are deemed to be repairable can be replaced.
Battery NUM 1020-1040-1060 3.6V

In Stock

Immediate shipment

Starting at €40.00 €40.00

NUM 1020-1040 224-204-412 Holding board PCB

In Stock

Immediate shipment

Starting at €160.00 €160.00

NUM 1060 Battery SAFT VRE-AAL-700 1.2 Volts

In Stock

Immediate shipment

Starting at €30.00 €30.00