FANUC Spindle Motor AC - Alpha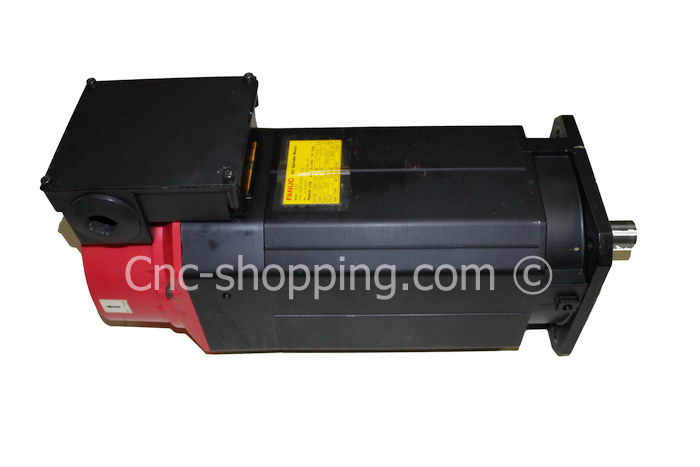 Order online your FANUC AC Spindle motor for your CNC Machine-tools. CNC-Shopping Intl. offers you online a range of FANUC AC Spindle Motors for sale. All the FANUC Spindle motors that we have are listed below (You can check their prices, conditions and availability. Each FANUC Spindle motor sold will be fully tested and cleaned prior to shipping to repair your FANUC AC Spindle motor unit.

Be careful not to be struck by electric shocks or caught in gears or other mechanisms during inspection of your FANUC Spindle motor. When taking corrective actions, keep the entire machine switched off.

A06B-0726-B192 Fanuc AC Spindle Motor Model 12P

In Stock

Shipment within 3 days

Starting at €2,900.00 €2,900.00

A06B-0729-B202#5000 FANUC AC Spindle motor Model 22P

In Stock

Shipment within 3 days

Starting at €3,400.00 €3,400.00

A06B-0732-B206#0500 Fanuc AC Spindle Motor Model 50P

In Stock

Immediate shipment

Starting at €7,000.00 €7,000.00

A06B-0744-B200#3000 AC Spindle Motor FANUC Model 6I

In Stock

Shipment within 3 days

Starting at €1,900.00 €1,900.00

A06B-0745-B201#3000 AC Spindle Motor FANUC Model 8I

In Stock

Immediate shipment

Starting at €2,100.00 €2,100.00

A06B-0752-B100

Out of stock

Out of stock

A06B-0753-B100 FANUC AC Spindle Motor Model 3S

Out of stock

Shipment within 3 days

Starting at €1,400.00 €1,400.00

A06B-0753-B190 AC Spindle Motor FANUC Model 3S

Out of stock

Shipment within 3 days

Starting at €2,000.00 €2,000.00

A06B-0753-B302 AC Spindle Motor Model 3S

In Stock

Immediate shipment

A06B-0753-B302#2000 AC Spindle Motor Model 3S

In Stock

Immediate shipment