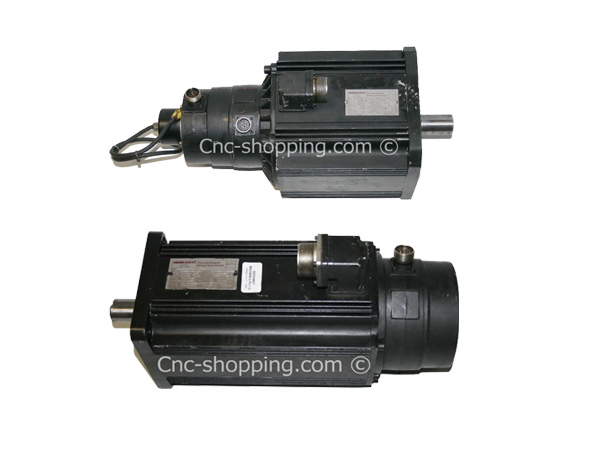 Find and buy online INDRAMAT Servo motors such as INDRAMAT MAC, MDC, 2AD. New, refurbished or secondhand tested INDRAMAT Servomotors are offered on CNC-Shopping Intl. website.
INDRAMAT AC servo motors of the MAC series are rapid-response servo drives in conjunction with TDM, KDS and DSC drive controllers. MAC motors achieve a high degree of reliability as a result of maintenance-free. They are especially wellsuited
for use in:
- machine tools,
- printing presses,
- packaging machinery,
- robotics,
- handling equipment and
- transfer facilities.
INDRAMAT MKD071B-061-KP1-KN Servo motor Brake

In Stock

Shipment within 3 days

Starting at €1,100.00 €1,100.00

INDRAMAT 109-0699-4B02-02 Sensor FGA for Spindle motor

In Stock

Immediate shipment

Starting at €760.00 €760.00

INDRAMAT 109-0699-4B02-03 SH2-256-5-1N R911250722 Sensor FGA for Spindle motor

In Stock

Immediate shipment

Starting at €750.00 €750.00

INDRAMAT 109-0780-4B01-01 Tacho generator TKF3

Out of stock

Out of stock

Starting at €390.00 €390.00

INDRAMAT 109-540-4201b-2 Tacho Generator

Out of stock

Out of stock

Starting at €390.00 €390.00

INDRAMAT 2AD 100B-B050B1-AS13/S001 Motor

Out of stock

Out of stock

Starting at €600.00 €600.00

INDRAMAT 2AD 100D-B050B1-A0S3-D2N1 Motor

Out of stock

Out of stock

INDRAMAT 2AD 132C-B050B2-BS03/S019 Motor Axial blower Tacho

In Stock

Immediate shipment

Starting at €2,200.00 €2,200.00

INDRAMAT 2AD132C-B35OA2-BS03-B2N1 Spindle Motor 15kW

In Stock

Immediate shipment

Starting at €6,000.00 €6,000.00

INDRAMAT 2G 1014 1R-B3-2506 H2 Spindle motor

Out of stock

Out of stock

Starting at €2,100.00 €2,100.00