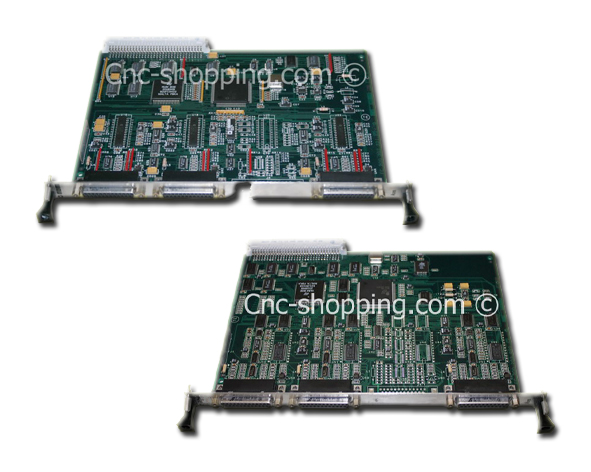 Cnc-shopping is offering you online a wide range of NUM 1060 axis boards to replace your deffective NUM 1060 axis board. All of the NUM 1060 axis boards are tested before each shipping and under warranty. Browse below all of our Num 1060 axis boards and stock availability.
If you do not find your NUM 1060 reference or the NUM manufacturer reference (white label reference) of your axis board that you are looking for, please do not hesitate to contact us and we will help you to find the axis board that you need.
Standard exchange products are offerend by CNC-Shopping on NUM 1060 products : send us your Num 1060 defective part and we will replace your part as exchange service. Only parts that are repairable can be replaced.
NUM 1060 Axis Axes board 0204202069 QVN PCNC

In Stock

Immediate shipment

Starting at €800.00 €800.00

NUM 1060 Axis Axes board 0204202222

In Stock

Immediate shipment

Starting at €490.00 €490.00

NUM 1060 Axis Axes board 0204202277 16Bits V1

In Stock

Shipment within 3 days

NUM 1060 Axis Axes board 0204202278 14Bits V1

In Stock

Shipment within 3 days

NUM 1060 Axis Axes board 0204202668

In Stock

Immediate shipment

Starting at €490.00 €490.00

NUM 1060 Axis Axes board 0204202669

In Stock

Immediate shipment

Starting at €390.00 €390.00

NUM 1060 Axis Axes board 0204202670 14Bits V2

In Stock

Shipment within 3 days

NUM 1060 Axis Axes board 0204203001 NUM 1062

In Stock

Immediate shipment

Starting at €390.00 €390.00

NUM 1060 Axis Axes board 0204203002 NUM 1060 16Bits

In Stock

Immediate shipment

Starting at €700.00 €700.00

NUM 1060 Axis Axes board 0204203282

In Stock

Immediate shipment

Starting at €700.00 €700.00